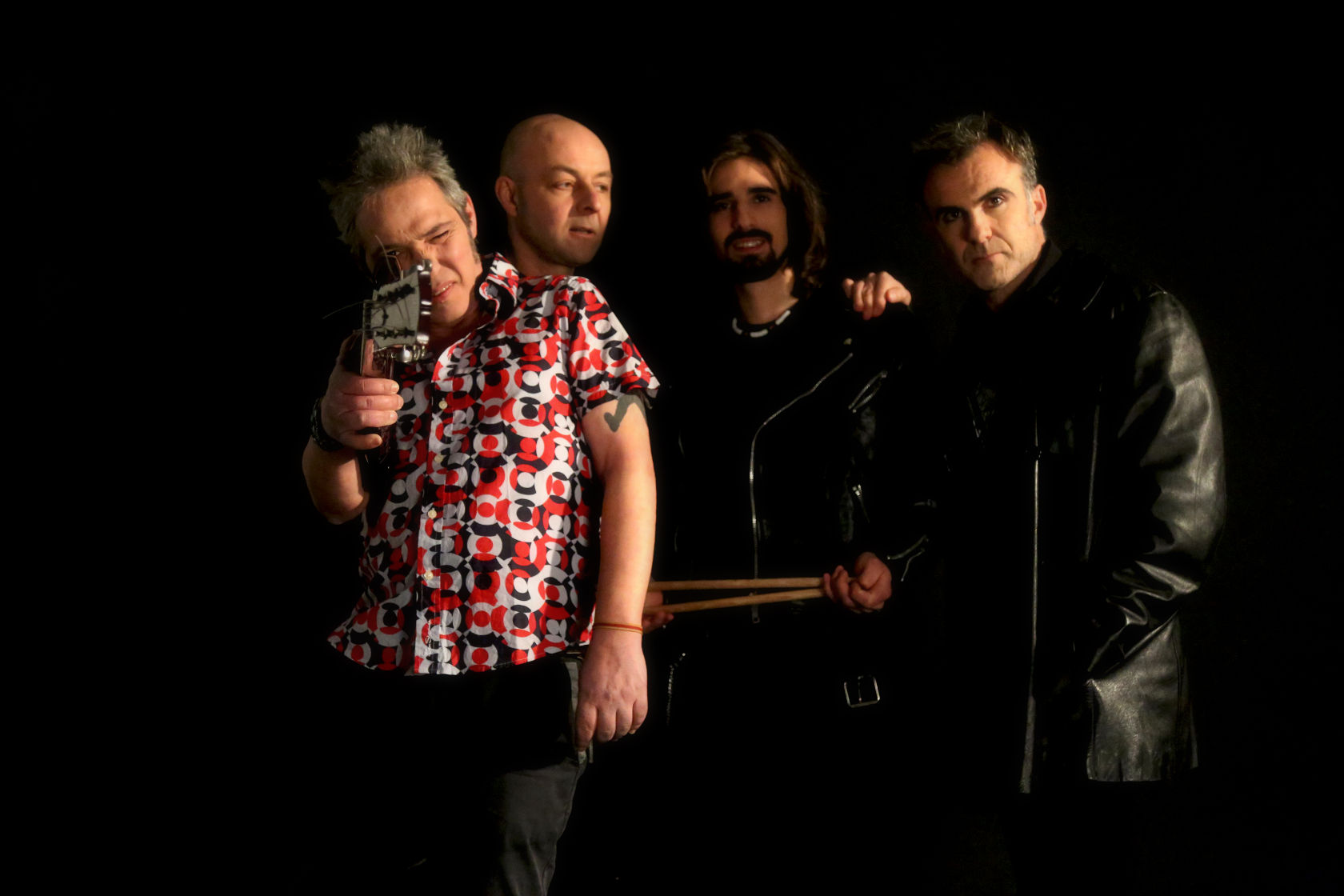 The band Wendy?! starts in 2008 around the guitarist and singer Lorenzo Canevacci, former guitarist of Bloody Riot, among the most famous Italian Hardcore bands of the '80s. The first album "Eleven" is released in 2012 on RbL label. After a couple of years of live performances with Andrea Giuliano on bass, Luca Calabrò on drums and Alessandro Ressa who enriched our sound alternating between rhythm guitar and keyboards, Lorenzo and his mates are ready for a new album. "Notebook" comes out in 2014 for Tide Records and get a good response from national and international press. In the sound of Wendy ?! you can find riffs for those who love hard rock, the punk energy and attitude, the dark post-punk atmosphere, the rough sound of alternative rock and above all, a way of writing "songs" that harkens back to the 70's and classic rock.
Idols & Gods
"I wanted this album to be more focused on the band's impact and energy, the attitude we have on stage. If Notebook was a collection of snapshots, of notes about what's happening around us, Idols & Gods is more introspective and more focused on my reaction to the world's matters."
There's a song on this album, called "Attitude", in which I recount the story of my rock'n'roll attitude. I was about 15 and it was my first time on stage, with my first band of schoolmates. The stage was in a community theatre. I remember that we played, among others, "Sympathy for the Devil" by the Stones. I got the guitar part note by note, moving the needle of the turntable back and forth on my copy of "Get yer ya ya's out," the live Stones' album. When we got to that song, the final solo part, the local girls made a real standing ovation, with us still playing the rest of the song. I remember that shivering down my spine and my sudden awareness: 'This is what I want to do!'. My relation with rock'n'roll starts at that time... and even Wendy ?! are born there."
(Lorenzo Canevacci)
The Band WENDY?!:
About Wendy?!
I Wendy?! nascono nel 2008 intorno al chitarrista e cantante Lorenzo Canevacci, già chitarrista dei Bloody Riot, tra le più note Hardcore band italiane degli anni '80.
Nel 2012 esce il primo album "Eleven", su etichetta RbL. Dopo un paio di anni di attività live con Andrea Giuliano al basso, Luca Calabrò alla batteria e Alessandro Ressa che si alterna tra chitarra ritmica e tastiere, Lorenzo e compagni preparano un nuovo album. "Notebook" esce nel 2014 per la Tide Records ed ottiene un ottimo riscontro di pubblico e critica nazionale ed internazionale.
Nel sound dei Wendy?! ci sono i riffs per chi ama l'hard rock, l'energia e l'attitudine del punk, atmosfere scure del post punk, il suono ruvido dell'alternative rock, e soprattutto un modo di scrivere "canzoni" tipico di certo rock classico.
Idols & Gods
"Quando è arrivato il momento di pensare ad un secondo album per la Tide Records, mi sono confrontato con la band e con David Petrosino, che sarebbe stato il produttore artistico dell'album. Volevo che l'album fosse più a fuoco e centrato del precedente, che era partito con un produttore diverso al quale era poi subentrato David. Questa volta desideravo replicare l'impatto e l'energia che i Wendy?! possiedono dal vivo, catturare il nostro sound, la nostra attitudine.
Dal punto di vista delle tematiche, se Notebook rappresentava una raccolta di istantanee, di appunti su quello che succede intorno a noi, Idols & Gods è più introspettivo ed è più centrato sulla mia reazione a quello che accade nel mondo.
Attitudine
C'è un brano in questo disco, chiamato "Attitude", in cui racconto la scoperta della mia attitudine rock'n'roll. Avevo circa 15 anni ed era la mia prima volta su un palco, con la prima band formata con compagni di scuola. Il palco era quello di un teatro parrocchiale, il teatro di quartiere. Ricordo che, fra le altre, suonammo "Simpathy for the devil" degli Stones. Mi ero tirato giù il solo nota per nota, spostando la puntina del giradischi avanti e indietro dalla mia copia di "Get yer ya ya's out" il disco dal vivo degli Stones. Quando arrivammo a quel pezzo, finito il solo, le ragazze del posto fecero partire una vera e propria standing ovation, con noi che ancora suonavamo il resto della canzone. Esattamente come fosse successo ieri, ricordo il brivido lungo la schiena e la consapevolezza immediata: 'Questo è quello che voglio fare!'. La mia storia con il rock'n'roll inizia in quel momento e anche i Wendy?! nascono lì."
(Lorenzo Canevacci)